Volkl Power Bridge 1 racquet review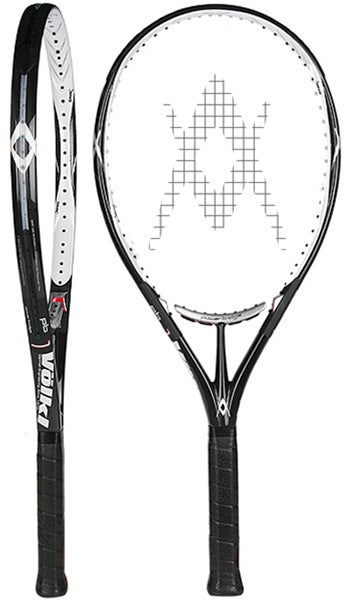 Volkl updated their previous power champ the aptly named DNX 1 Power Arm to the Volkl Power Bridge 1.  Mixing a level of power and comfort that is uncommon for stiff racquets, the Power Bridge 1 uses a throat bridge not unlike the old Prince Original Graphite style which is attached to the frame and moves independently from the head of the racquet.  According to Volkl "the POWER ARM is pulled backwards upon ball impact. Right at the moment the ball changes direction, the POWER ARM recoils dynamically and leads to extreme acceleration on the ball. "  The large size of the racquet head at 115 square inches / 742 square centimeters helps to super size the sweet spot.  Nothing adds power more than hitting in the middle of the racquet so if the middle is huge – job 1 is easier.  Stiffness rates at 71 which is a bit harsh on the arm but Volkl is known for adding comfort technology which softens the blow.  The racquet has an interesting 16 mains and 17 crosses and has a oversize length of 27.8 inches – our longest racquet in this category.
Oversize Specs
Head Size:
115 sq. in. / 742 sq. cm.
Length: 27.8 inches / 71 cm
Strung Weight: 9.3oz / 264g
Balance: 2.8 pts Head Heavy
Swingweight: 315
Stiffness: 71
Beam Width: 27-29 mm
Composition: High Modulus Graphite w/ DNX Technology
Power Level: High
Swing Speed: Slow-Moderate
Grip Type: Sensor Handle / DNX Grip
String Pattern:
16 Mains / 17 Crosses
Mains skip: 7T,9T,8H
One Piece
No shared holes
String Tension: 48-58 pounds
This racquet is no longer available however we also recommend the Newer Volkl V Sense 1 raquet