VIDEO ESPN Wimbledon Men's Preview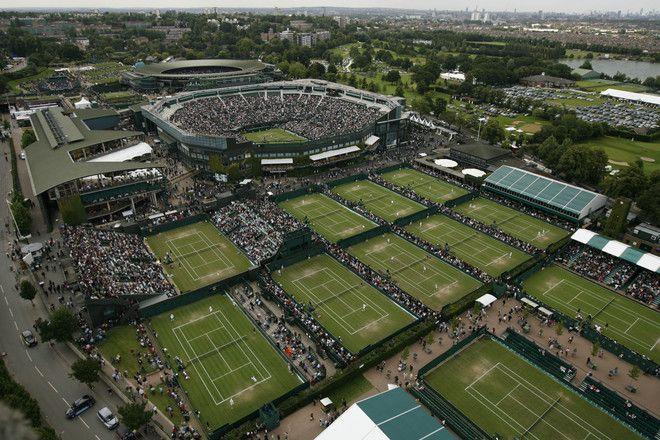 Seven-time champion Roger Federer could face Rafael Nadal in the quarterfinals at Wimbledon — their earliest meeting in any Grand Slam.
The draw Friday for the grass-court Grand Slam placed the third-seeded Federer and No. 5 Nadal in the same half. Federer is the defending champion at the All England Club, while Nadal is a two-time winner.
Home favorite Andy Murray, who is seeded No. 2, is also in the same bottom half and could meet Nadal or Federer in the semifinal. Top-seeded Novak Djokovic is in the top half and has a much easier path to the final, facing a possible semifinal against No. 4 David Ferrer.
Nadal and Federer have met in three Wimbledon finals but have never played each other before the semifinals of any Grand Slam tournament. In 2008, they played one of the greatest finals on the London grass, with Nadal prevailing 9-7 in the fifth set to claim his first Wimbledon trophy.
Last year, Federer won his record-tying seventh Wimbledon title by beating Murray in the final. Murray, who later beat Federer for the Olympic gold at Wimbledon, will be bidding to become the first British player to win the men's title since Fred Perry in 1936.
The other possible men's quarterfinals are: Djokovic against No.7 Tomas Berdych; Ferrer vs. No. 8 Juan Martin Del Potro and Murray against No.6 Jo-Wilfried Tsonga.
read the full article here
http://espn.go.com/tennis/wimbledon13/story/_/id/9409816/roger-federer-face-rafael-nadal-quarters-wimbledon