Ultimate Tennis Showdown the Future of Tennis? Our live review from Los Angeles
LISTEN TO TENNISPAL CHRONICLES Now on Apple  or Google 
wherever you listen to Podcast Anchor : Spotify : Breaker : CastBox : Overcast : PocketCasts : RadioPublic : Stitcher 
Listen on Youtube
Welcome to TennisPAL Chronicles the podcast to feed your passion for all things tennis!   I am your host  Phillip Kim also know as Coach PK the tennis pro for the Langham Huntington Hotel in sunny southern California
Tennis PAL Chronicles is sponsored by TennisPAL the best app to find people to play tennis with.  Visit Tennispal.com to download the app today.
DONATE:
LoveSetMatch is a 501 (c) (3) Charitable Organization.  We started in 2010 as a successful private tennis academy and in 2022 transformed to a Not for Profit community based organization thanks to funding and support from the US Tennis Association (USTA) and the Southern California Tennis Association (SCTA). 
We offer year round tennis classes and a summer camp. LoveSetMatch is a program partner with the County of Los Angles for Tennis & Yoga and the USTA to provide tennis programming at various sites around So Cal.
---
In this episode we hear about the Pro Tennis exhibition event Ultimate Tennis Showdown and how our LoveSetMatch coaching team go to experience this magical fun live at the Dignity Health Arena in Carson, CA.  Our cohost Valerie Garcia breaks down what the event is and what her take on it is coming from a lover of traditional tennis and someone who experience Laver Cup live as well.  Tune In!
After a two-year absence, UTS returned in July 2023 with the fifth edition of the tournament, known as UTS Los Angeles. UTS 5 was held in Los Angeles at the Dignity Health Sports Park between 21 July and 23 July, and was the first edition to be staged outside of Europe. It was the first tournament in a series of three events leading up to the "Grand Final" in December 2023.[8]
"The Tornado" Corentin Moutet was the defending champion, but chose not to participate.
"The Great Wall" Wu Yibing won the event, defeating "The Hotshot" Taylor Fritz 11–16, 7–20, 12–11, 16–9, 2–0.[9]
Group A
Group B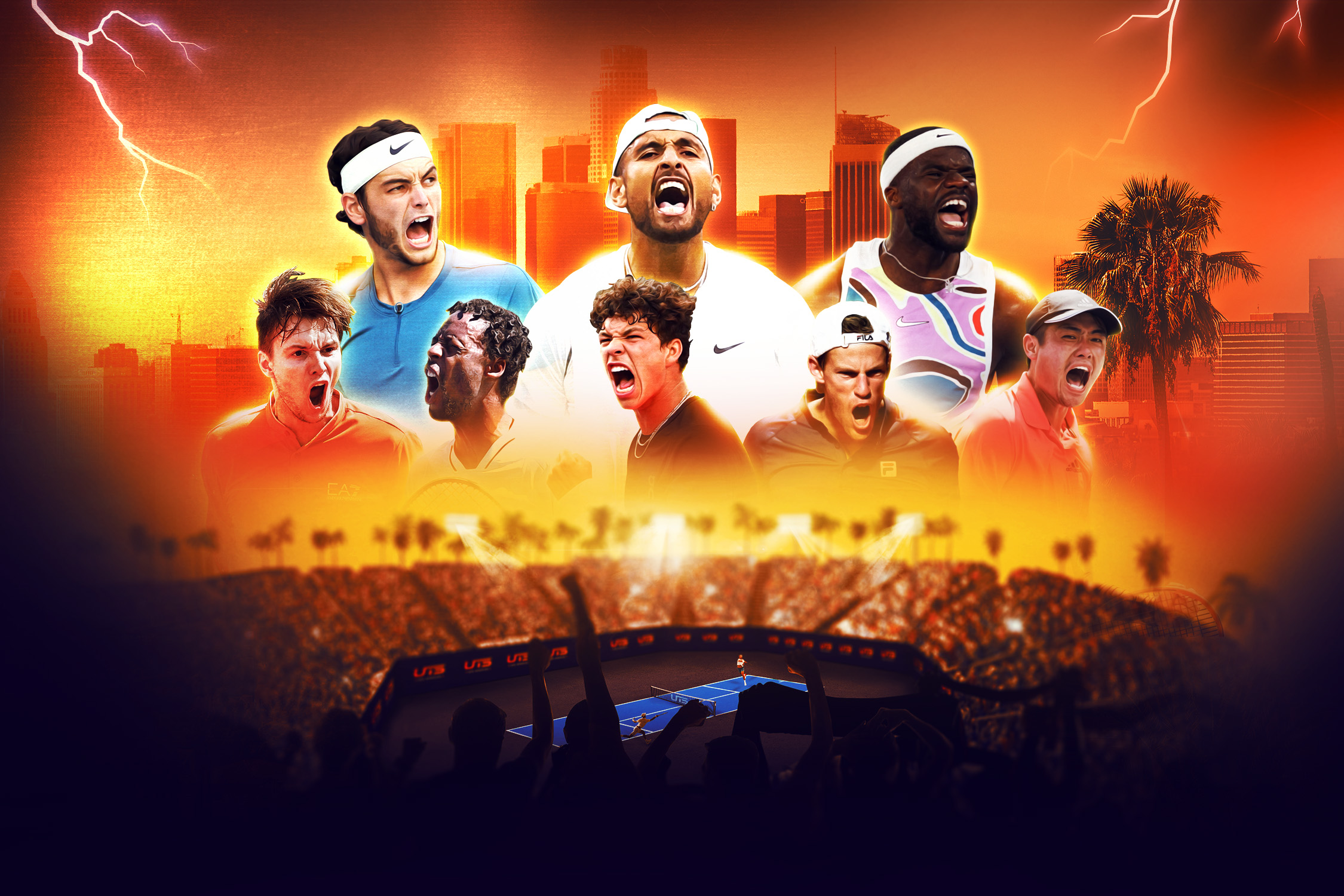 ---
Tennis PAL Chronicles is a tennis podcast to feed your passion for the game! Produced by non profit LoveSetMatch, we are tennis fans that interview tennis professionals and discuss tips, news, and reviews for your tennis obsession. Our global Fan Favorite reports are created by passionate fans who share news about their favorite players. Host Phillip Kim is the Tennis Pro at the historic Langham Huntington in Pasadena as well as the Director of Tennis for the City of Monterey Park and an avid player and coach.  Visit Tennispal.com to download the tennis app everyone is talking about and access the show notes!  Send an email to coachpk@lovesetmatch.org for more information. Download from iTunes here Thanks for recommending and listening!