PODCAST: Serena Williams 2.0 Her last run at the US OPEN Historical Deep Dive +Meeting Serena in person!
LISTEN TO TENNISPAL CHRONICLES Now on Apple  or Google 
wherever you listen to Podcast Anchor : Spotify : Breaker : CastBox : Overcast : PocketCasts : RadioPublic : Stitcher 
Listen on Youtube
Welcome to TennisPAL Chronicles the podcast to feed your passion for all things tennis!   I am your host  Phillip Kim also know as Coach PK the tennis pro for the Langham Huntington Hotel in sunny southern California
Tennis PAL Chronicles is sponsored by TennisPAL the best app to find people to play tennis with.  Visit Tennispal.com to download the app today.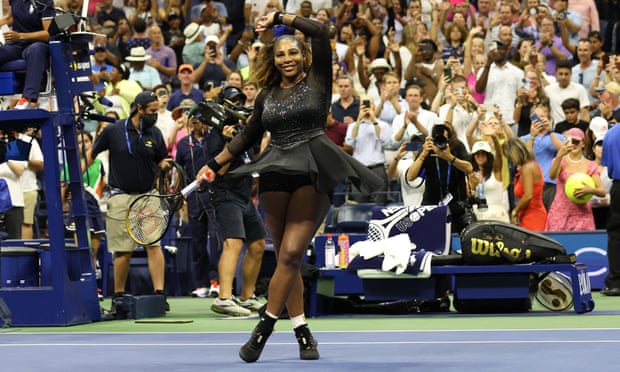 We are so honored to present our tribute Podcast to Serena Williams as she battles to win matches at the last US OPEN of her career.  She announced in a beautiful Vogue essay that she would be retiring and shared plans of what is ahead in her family life, her business ventures, and her next chapter.
Take a listen as we also share our personal stories of meeting Serena Williams in person and how it was to speak to the GOAT in real life.  Watch this moving video of Serena talking about her dear friend Esther Lee and how she walked with her at a recent LA Cancer Challenge 5K walk for pancreatic cancer.
Listen to Valerie talk about Serena in some of our past fan favorite podcasts like this one
---
Want to give a big shoutout to TennisPAL for being our true blue sponsor and making this podcast happen.  Visit Tennispal.com to download the app and find people to play with just like Valerie and I did this week!  Tennis PAL Chronicles is a tennis podcast to feed your passion for the game! We are tennis fans that interview tennis professionals and discuss tips, news, and reviews for your tennis obsession. Our global Fan Favorite reports are created by passionate fans who share news about their favorite players. Host Phillip Kim is the Tennis Pro at the historic Langham Huntington in Pasadena as well as the Director of Tennis for the Cities of Monterey Park and an avid player and coach.  Visit t
ennispal.com
to download the tennis app everyone is talking about and access the show notes!  Send an email to 
aces@lovesetmatch.org
 for more information. Download from
 iTunes
 here Thanks for recommending and listening!