BREAKING NEWS: Beniot Paire tests positive for Covid-19 at US OPEN inside tennis bubble (updated)
UPDATED 08.31.2020 10:53am PST
The USTA US OPEN has now revised it's strict COVID-19 guidelines to allow players to play matches as long as they sign an amended agreement – see this image of the rule changes obtained by the New York Times.  One candian twitter follow remarks "The Bubble has burst"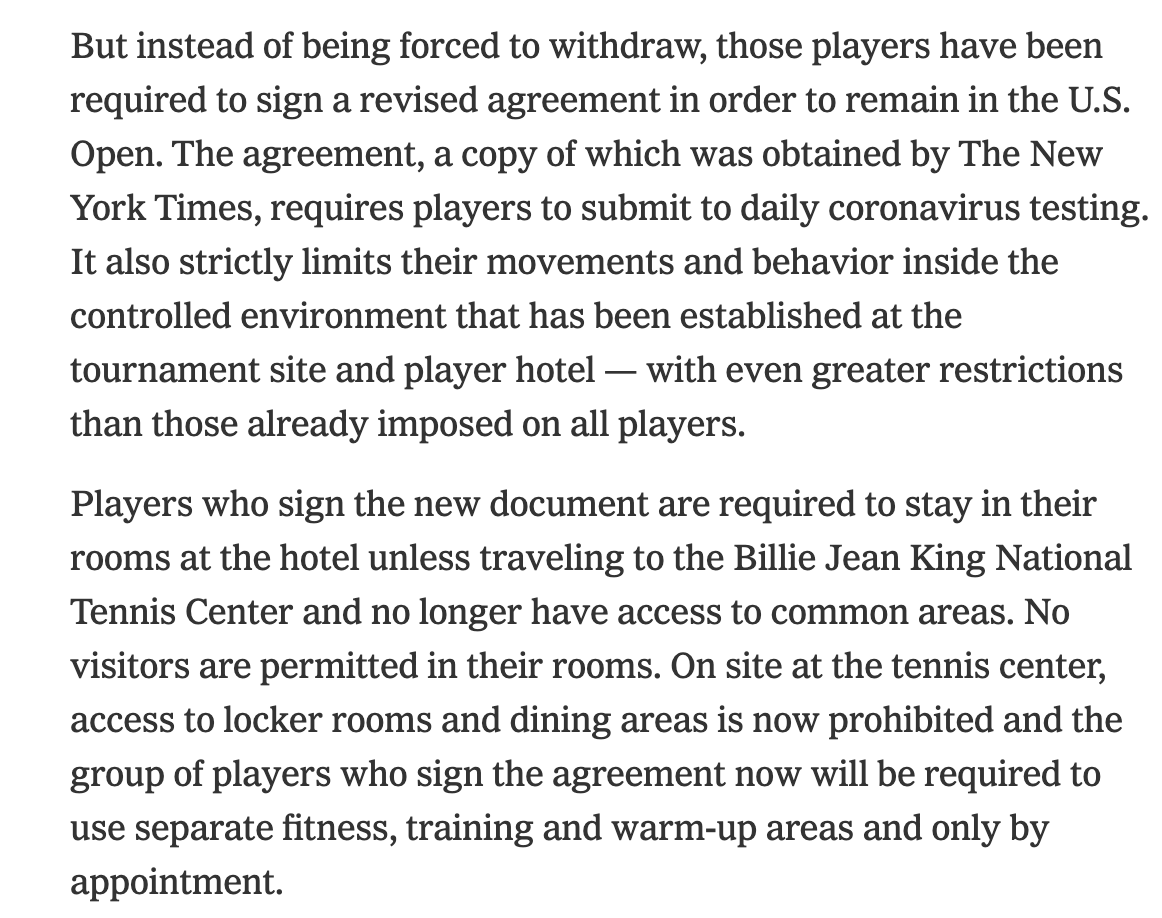 It's only the first day of qualifying and already one of the major names in tennis has tested positive in the USTA Tennis Bubble.  The news was released by the USTA as an unnamed infected person per US news protocal but the infected player's name was released
However in the podcast by US Tennis Player Noah Rubin.
What bubble?! If you want to know what is actually taking place at the US Open check out my podcast from a few hours ago.

Most recent news at 10:38 if you want to skip ahead. https://t.co/TqvqKIgz25

— Noah Rubin (@Noahrubin33) August 31, 2020
 It is said Paire has been in contact with at least 30 other tennis players in the USTA bubble including No. 3 seed and 2019 finalist Daniil Medvedev.  To pass the time insiders noted card games involving as many as a half-dozen players and Paire in the same room. Notable among them were French WTA player Kristina Mladenovic and her brother Luca, who is credentialed as her coach.
Was Paire Covid-19 Positive in Cincinnati?
Questions are rising now in light of the fact that Paire, who arrived in the U.S. on Aug. 18 just making the minimum four-day advance arrival for his first-round match in the "Cincy" event –  retired from his match against Borna Coric after losing the first seven games, because of illness.  There is no statement as to what that illness was.  Given this illness just days before the US OPEN, the pre-release may seem a bit misleading as it states that the infected player was "Asymptomatic" previous to testing positive.  Since it is now known that the player is Benoit Paire and he retired due to illness at the Western and Southern Open, we know this is misleading.
Paire would still receive half of the first-round prize money which amounts to over $30,000 US.
Twiter is afire with calls for the tournament to be cancelled and questioning the judgement of the USTA proceeding with play.  Noah Rubin has stated that players who were in contact with Paire was still allowed to play their matches even though this may violate the rules of quarantine the tournament set forth at the outset.