Former World No 1 Bethanie Mattek-Sands discusses return from Injury, Doubles Championships, Life during Covid
LISTEN Now on Apple  or Google 
wherever you listen to Podcast 
Anchor
 : 
Spotify
 : 
Breaker
 : 
CastBox
 : 
Overcast
 : 
PocketCasts
 : 
RadioPublic
 : 
Stitcher 
Listen on 
Youtube
Welcome to TennisPAL Chronicles the podcast to feed your passion for all things tennis!  This podcast is sponsored by TennisPAL: 
TennisPAL for iPhone and Android is an app for anything tennis. It connects you with other players and coaches to chat, schedule playtime, and share moments with. Download the app today at tennispal.com!  
Hello everyone Welcome to TennisPAL Chronicles the podcast to feed your passion for all things tennis!
Many of you might know Bethanie from the viral video of 2017 – Worst Tennis injury in history! There are many versions of the video but the ABC channel racked up 1.5 million views.  Bethanie is American professional tennis player. She is an Olympic Gold medalist, has won nine Grand Slam titles – five in women's doubles and four in mixed doubles, and is a former doubles world No. 1.
Playing Sorana Cîrstea in the second round of the Wimbledon singles, Mattek-Sands was running to the net at the beginning of the third set when she collapsed in agony, clutching at her right knee. She shouted out a large number of swear words for which she later apologized. She was treated on the court before being rushed to a local hospital with an "acute knee injury" which was later revealed to be a dislocated kneecap and ruptured patellar ligament, for which surgery was required.[8] Mattek-Sands had suffered a torn medial collateral ligament on the same knee in September 2013.[9]

This interview was recorded by UTR and released as an invitation-only live event that isn't available publicly anywhere else so please enjoy this great look into the life of Bethanie Maddek Sands. Let's listen together.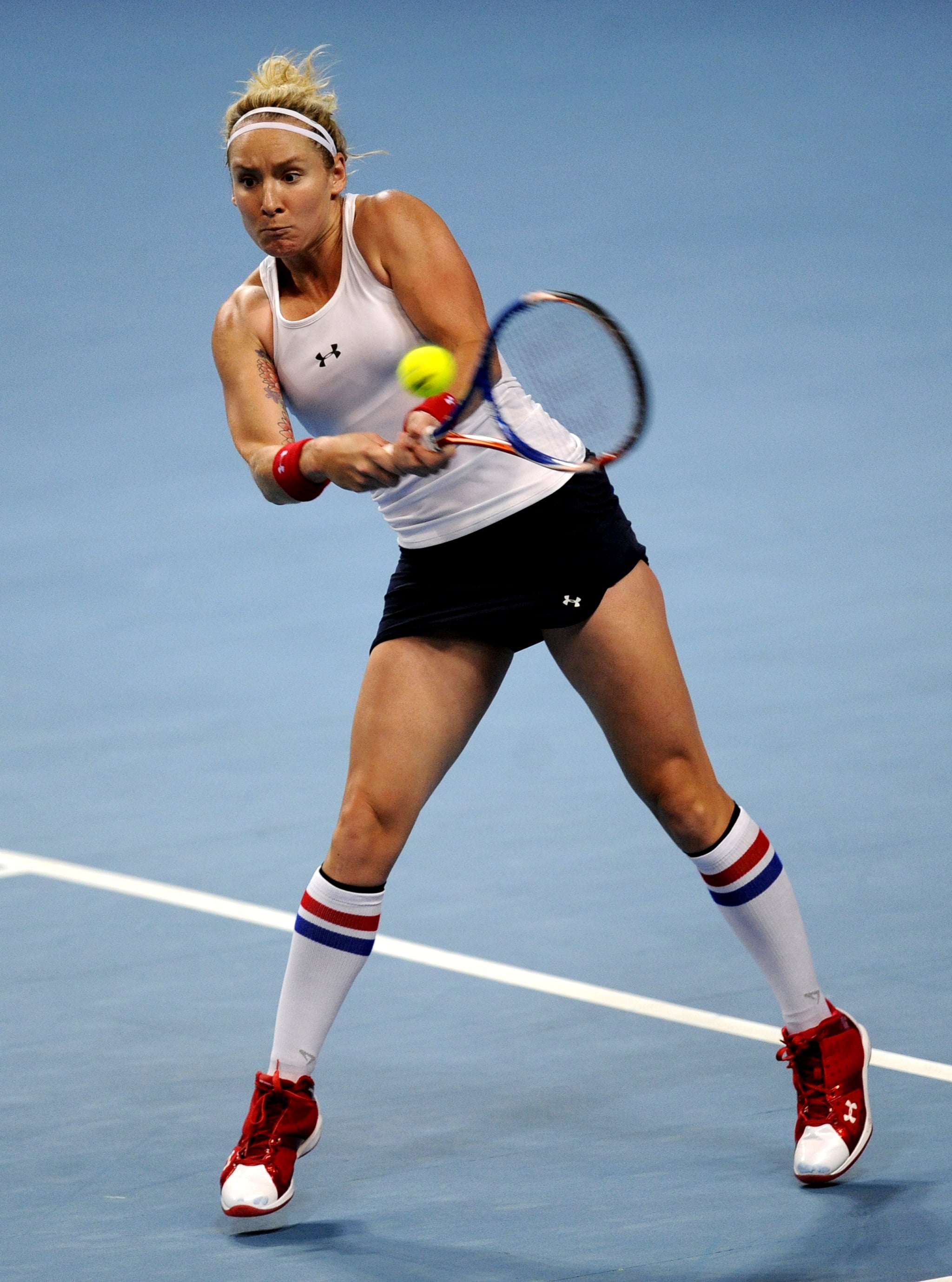 Tennis PAL Chronicles is a tennis podcast to feed your passion for the game! We are tennis fans that interview tennis professionals and discuss tips, news, and reviews for your tennis obsession. Our global Fan Favorite reports are created by passionate fans who share news about their favorite players. Host Phillip Kim is the Tennis Pro at the historic Langham Huntington in Pasadena as well as the Director of Tennis for the City of Azusa and an avid player and coach.  Visit t
ennispal.com
to download the tennis app everyone is talking about and access the show notes!  Send an email to
pk@tennispal.com
for more information. Download from
iTunes
here Thanks for recommending and listening!