Former US #4 Tory Fretz interview recalls Billie Jean King Rosie Casals LA Tennis Club Jack Kramer and the Womens Revolution in Tennis
This podcast is sponsored by TennisPAL: TennisPAL for iPhone and Android is an app for anything tennis. It connects you with other players and coaches to chat, schedule playtime, and share moments with. Download the app today at tennispal.com! 
TORY FRETZ 
If you are a fan of tennis like I am you are going to love this interview.  I am so grateful to rub shoulders virtually with some of the best of tennis through this podcast and  Tory Fretz is no exception. 
Tory-Ann Fretz is a former American amateur and professional tennis player.  She was ranked as high as number 4 in the US and w nas consistently in the top ten from 1963 to 1966.  Tory was also No. 2 in the US doubles rankings in 1965 and 1966.  She was known for her cute Pixie hair style and stylish net play!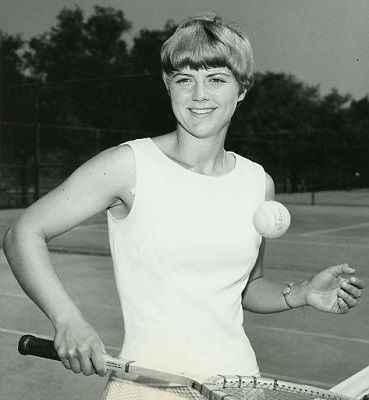 Tory lived the dream!  She shares how she moved from Pennsylvania to Los Angeles to join some of the elite tennis world who were all training in California at the Los Angeles Tennis Club which just celebrated it's centennial in 2020.  At the height of this tennis scene Tory jet set with world class names like Billie Jean King, Rosie Casals Stan Smith Pancho Gonzales Charlie Parsells as well as Hollywood Stars like Efrem Zimbalist Rr and  She has some great stories about the infamous Perry T. Jones the head of the SCTA and Jack Kramer.  She was right there at the birth of the Revolution of womens tennis and explains the pressure she felt to follow the men in charge.  These days she is heading Love & Love Tennis Foundation with Rosie Casals and invites you to join her grow the game with a special focus to bring tennis to the underprivileged and find and sponsor raw tennis talent in kids.  Visit www.lovelovetennisfoundation.com to donate.  It's a fascinating tale of tennis so let's get started.  
Here is the wonderful video we reference in the interview of her fashion walk at Wimbledon.