Clay Thompson Interview : Former Tennis Pro Ranked #1 UCLA Coach to Nicole Gibbs MprooV App
LISTEN TO TENNISPAL CHRONICLES Now on Apple  or Google 
wherever you listen to Podcast Anchor : Spotify : Breaker : CastBox : Overcast : PocketCasts : RadioPublic : Stitcher 
Listen on Youtube
Welcome to TennisPAL Chronicles the podcast to feed your passion for all things tennis!   I am your host  Phillip Kim also know as Coach PK the tennis pro for the Langham Huntington Hotel in sunny southern California
Tennis PAL Chronicles is sponsored by TennisPAL the best app to find people to play tennis with.  Visit Tennispal.com to download the app today.
DONATE:
LoveSetMatch is a 501 (c) (3) Charitable Organization.  We started in 2010 as a successful private tennis academy and in 2022 transformed to a Not for Profit community based organization thanks to funding and support from the US Tennis Association (USTA) and the Southern California Tennis Association (SCTA). 
CLAY THOMPSON
Gosh we have an insightful and colorful interview for you today!  Thanks to my good friend Fo i was able to meet Clarence Alley Thompson IV.  Clay as he is better known is an American former professional tennis player and current entrepreneur. He  was born here in Socal in Venice, CA, and attended 6-12th grade at Crossroads School for Arts and Sciences in Santa Monica, CA. He was a top-ranked national junior and ended his high school career as the #3 recruit in the country,[1]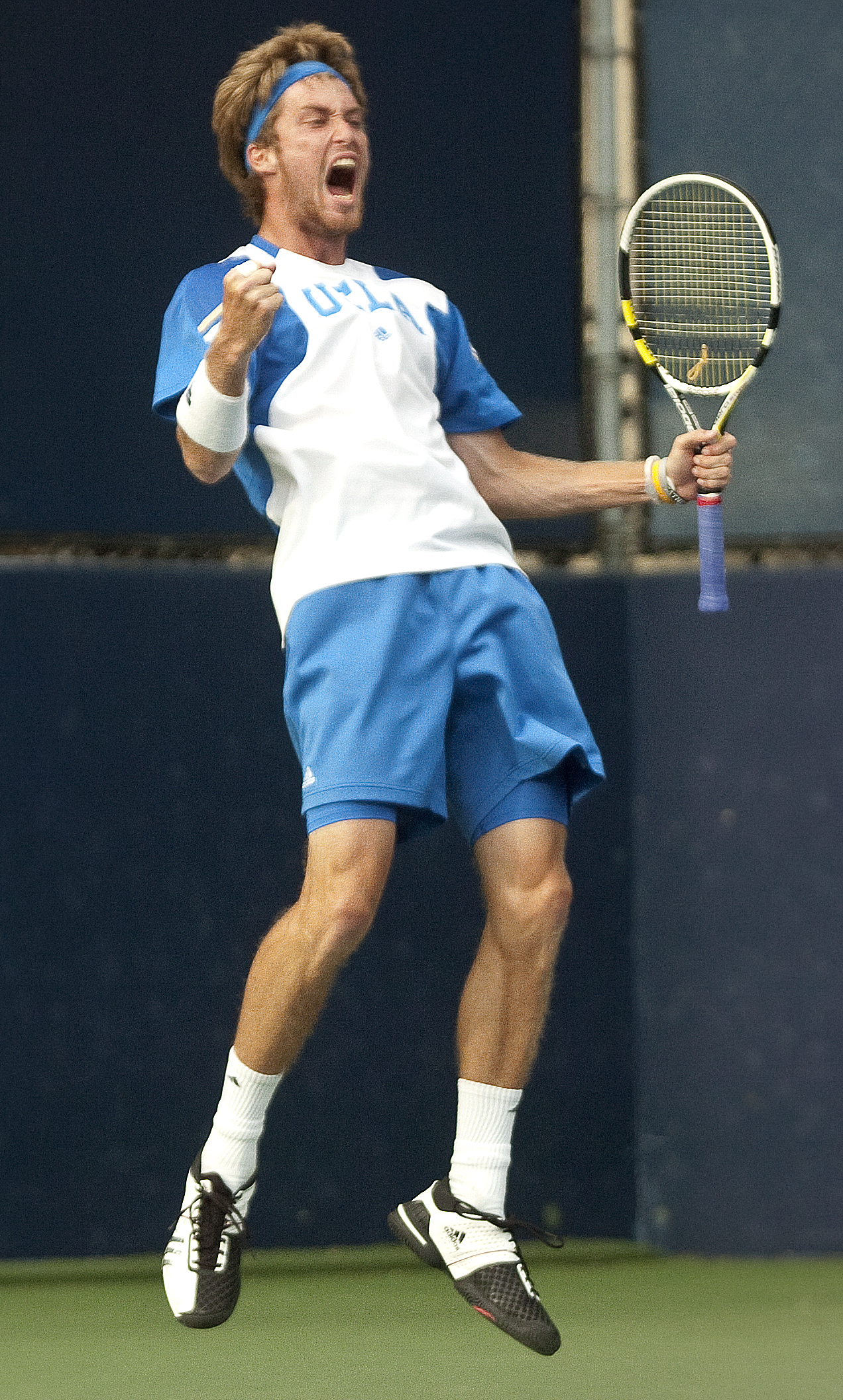 Clay Thompson decided to play for Billy Martin at UCLA. During his tenure at UCLA, he earned a BFA in creative writing with a minor in Film/TV, and during the entirety of his 2014 senior season, was the #1 ranked NCAA tennis player.[2][3] Thompson holds a 119–35 record, one of the highest number of wins for a UCLA player in the school's history.  Clay went on to turn pro and went viral with perhaps one of the funniest tournament tennis videos you will ever see!  
IN the interview Clay shares his rise in the juniors, his supportive parent relationship,  insights being on the professional tour, coaching WTA rising star Nicole Gibbs, and his new app venture for tennis players MprooV.