Chinese Tennis Star Peng Shuai accuses sex abuse scandal with Vice Premier of China throughout her career
LISTEN TO TennisPAL Chronicles Now on Apple  or Google 
wherever you listen to Podcast Anchor : Spotify : Breaker : CastBox : Overcast : PocketCasts : RadioPublic : Stitcher 
Listen on Youtube
A top Chinese tennis player on the women's tour explosive #MeToo allegation against a former state leader has been muffled by blanket censorship, with authorities racing to wipe out any mention of a politically sensitive scandal that has reverberated across the Chinese internet.
According to CNN reporting:
"Peng Shuai, 35, a former Wimbledon and French Open doubles champion, on Tuesday accused retired Vice Premier Zhang Gaoli of pressuring her into having sex, according to screenshots of a since-deleted post from Peng's verified account on Weibo, China's Twitter-like social media platform.
CNN could not independently verify the authenticity of the more than 1,600-word post, and has reached out to Peng for comment, as well as China's State Council Information Office, which handles press inquires for the central government.
In the post, which reads as an open letter to Zhang, she alleges a relationship over an intermittent period that spanned at least 10 years. Peng says she opened her heart to Zhang, who is now 75 years old."
The Weibo post was explicit and full of details of their long term affair which was broken off years ago but then resumed recently.  In the post the Chinese star says "
"Why did you have to come back to me, took me to your home to force me to have sex with you? Yes, I did not have any evidence, and it was simply impossible to have evidence," she wrote.
"I couldn't describe how disgusted I was, and how many times I asked myself am I still a human? I feel like a walking corpse. Every day I was acting, which person is the real me?"
CNN continues to report that
Peng claimed in her post that she first had sex with Zhang more than 10 years ago, when Zhang served as the Communist Party boss of Tianjin, a coastal city to the southeast of Beijing. But Zhang broke off contact after he was promoted to the Politburo Standing Committee in Beijing, according to the post.
Her post on Weibo did not explain the circumstances of their first sexual engagement however it did suggest that it was a long term relationship with the married man.
Then, one morning about three years ago after Zhang had retired, the post alleges Peng was suddenly invited by him to play tennis in Beijing. Afterward, she writes, Zhang and his wife brought Peng back to their home, where Peng claimed she was pressured into having sex with Zhang.
"That afternoon I did not agree at first and was crying all the time," Peng wrote. After dinner with Zhang and his wife, and following much persuading from Zhang, she relented, according to the post.
Like Zhang, his wife Kang Jie remains closely shielded by the government and could not be reached for comment.
"I was panicking and I was scared, and I agreed to it with my feelings for you from seven years ago," the post said.
Peng said she then entered an extramarital relationship with Zhang, but she suffered "too much injustice and insults." She claimed they got into a quarrel last week, and Zhang refused to meet her and disappeared.
Peng said she did not have evidence to prove her allegations, and claimed Zhang was always worried that she would record things.
"I know that for someone of your eminence, Vice Premier Zhang Gaoli, you said you were not afraid. But even if it's just me, like an egg hitting the stone, a moth flying into flames, courting self-destruction, I would tell the truth about us," she wrote. CNN cannot independently verify Peng's claims.
Information surrounding the personal lives of senior Chinese officials is typically shrouded in secrecy, with even some of the most basic biographical information considered taboo. Under Xi, however, the supposed extravagances and misdeeds of some disgraced officials caught up in his anti-corruption campaign have been made widely public, providing a rare window into their private lives.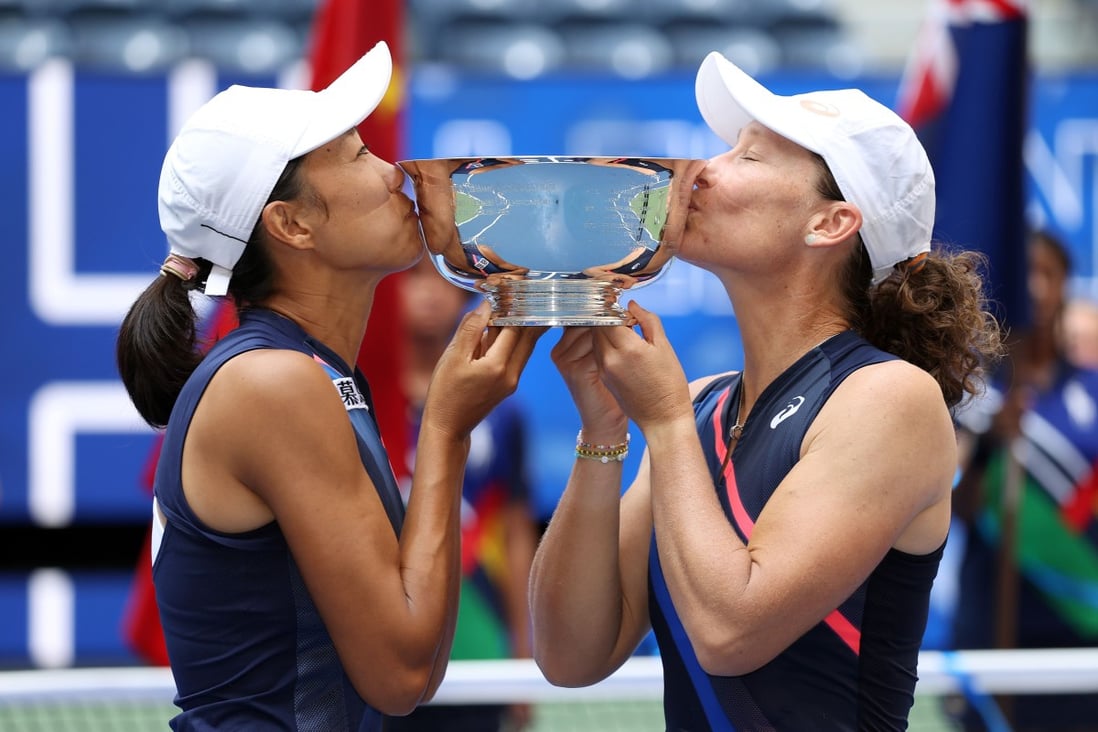 In 2013, Peng won the doubles championship at Wimbledon with her partner from Taiwan. In 2014, the duo won the French Open double titles. Peng was also a former US Open semi-finalist.
"She is a truly outstanding woman, the glory of China, a world famous person. Even women like her would be trapped in a predicament like this," Lv said. "This shows just how many hurdles Chinese women have to leap over on their pursuit for equality and independence."