AUSTRALIAN OPEN 2023 PREVIEW & PREDICTIONS PODCAST!
LISTEN TO TENNISPAL CHRONICLES Now on Apple  or Google 
wherever you listen to Podcast Anchor : Spotify : Breaker : CastBox : Overcast : PocketCasts : RadioPublic : Stitcher 
Listen on Youtube
Welcome to TennisPAL Chronicles the podcast to feed your passion for all things tennis!   I am your host  Phillip Kim also know as Coach PK the tennis pro for the Langham Huntington Hotel in sunny southern California
Tennis PAL Chronicles is sponsored by TennisPAL the best app to find people to play tennis with and produced by our non profit organization LoveSetMatch.  Visit Tennispal.com to download the app today.
Today is Monday January 16th which is a holiday here in America we are celebrating Martin Luther King today and his powerful legacy of civil rights and equality for all!   Please visit https://archive.org/details/MartinLutherKingWhereDoWeGoFromHere
where you can listen to Dr. King's wonderful speeches and be inspired to do good!
January 16th is also the first day of the Australian open and I am starting to catch the fever AusOPEN tennis!
Here are our show notes for this episode : 
Today is Monday January 16th which is a holiday here in America we are celebrating Martin Luther King today and his powerful legacy of civil rights and equality for all!  
January 16th is also the first day of the Australian open and I am starting to catch the fever AusOPEN tennis!  I know this is one of your favorite tournaments right valerie?  
Notable Players out of the OPEN :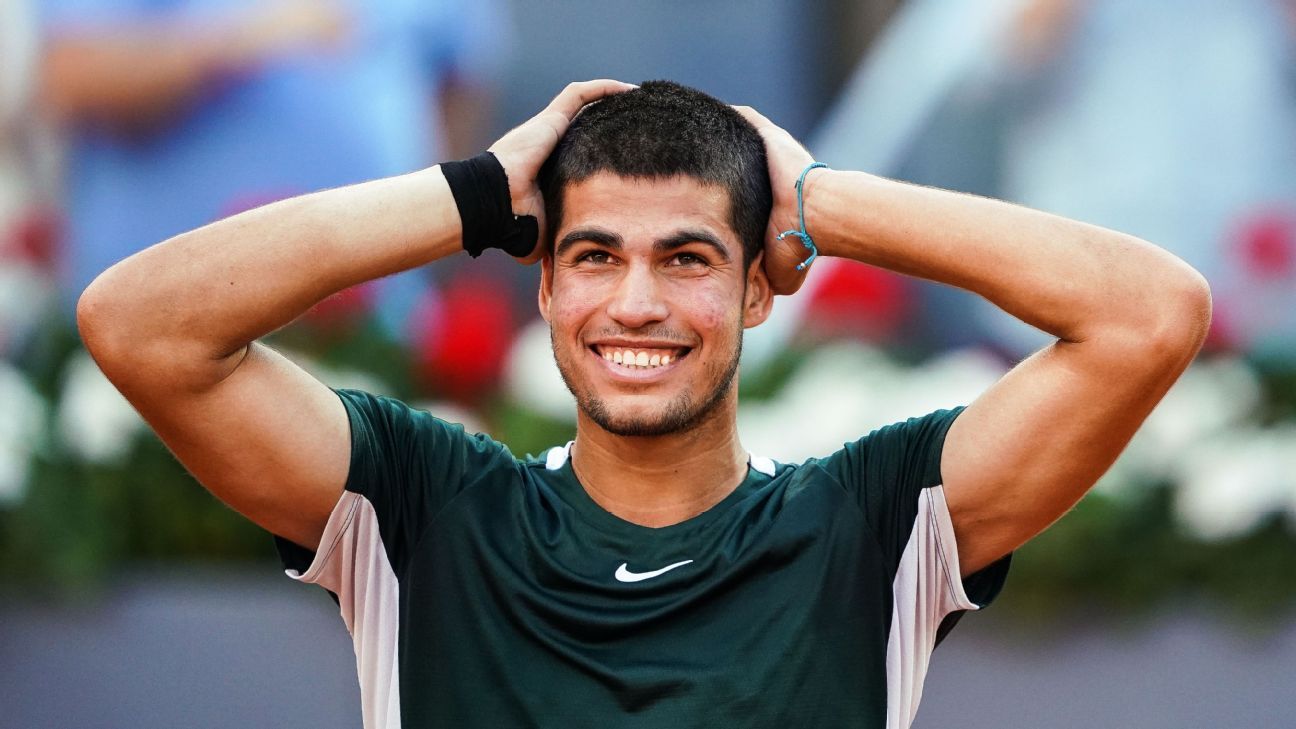 World number one Carlos Alcaraz will miss the Australian Open because of a leg injury.
The 19-year-old Spaniard, who won his maiden grand slam title at the US Open in September, revealed he suffered a muscle injury in his right leg during pre-season training.
Simona Halep will not compete in the 2023 Australian Open. The former World No. 1 not playing at the year's first Grand Slam will be a huge loss for the organisers. She will be unable to compete due to a ban for taking the prohibited substance 'roxadustat' following fitness issues. While it is not an injury that is keeping the former French Open and Wimbledon champion out of the competition, her absence will be felt.
Due to an undisclosed injury, Venus Williams will not compete in any category at the Australian Open 2023. The five-time Wimbledon champion and one-time US Open champion has never won the Australian Grand Slam in singles. At the recent Auckland Classic, the 42-year-old suffered an injury. She was given a wildcard entry into the Australian Open 2023 but will not be using it. 
For a long time, Naomi Osaka's participation in the Australian Open 2023 was in doubt. Since September 2022, the former World No.1 has not played an official match. It was unclear when the Japanese star would return to action, and there was no official word from the player's camp until 11  January 11 when Osaka announced that she is pregnant and will be out of the game until 2024.
Paula Badosa is the latest player to withdraw from the Australian Open in 2023. The 11th-seeded Spaniard withdrew from the season's first Grand Slam due to a thigh injury suffered in a warm-up tournament earlier this week. "During the quarterfinal match in Adelaide, I hurt myself and after receiving the results I will have to be out a few weeks," Badosa posted on social media. "Sad to miss Australian Open this year, really going to miss it. I will do everything I can to return as soon as possible."
Badosa, a former World No.2 who has won three Hologic WTA Tour singles titles, reached the Round of 16 last year for her best Australian Open showing in her career to date.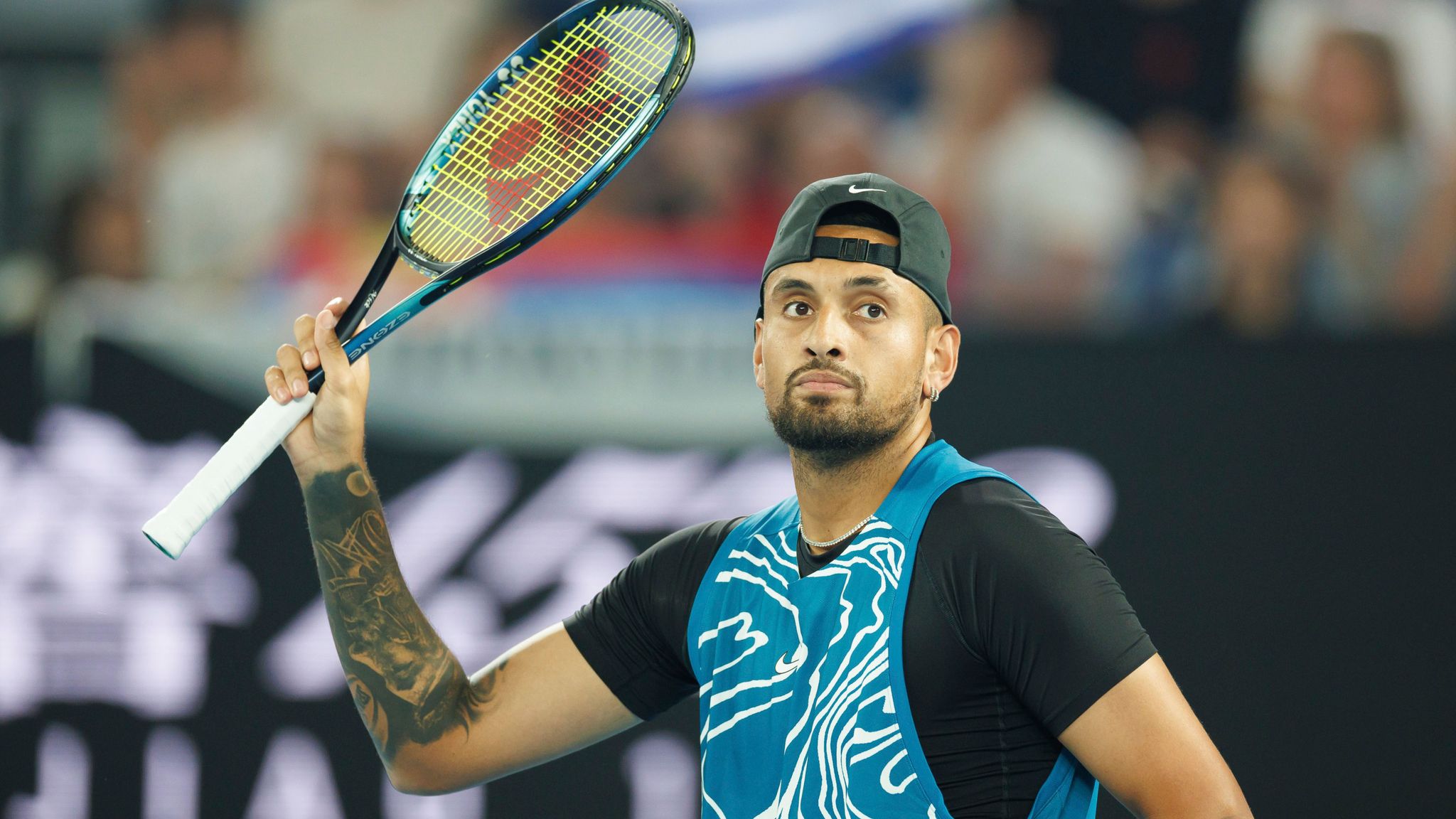 Nick Kyrgios stunned the Australian Open by withdrawing due to a knee injury, effectively ending local hopes that he would be able to end the country's long wait for a home men's champion. The 27-year-old, who finished runner-up at Wimbledon last year, said he was "devastated" to have to withdraw from his home Grand Slam after being one of the favourites.
Aussie Fav Ajla Tomljanovic's withdrawal Australian No.1 Tomljanovic will miss her home Slam due to a knee injury.
"It absolutely pains me to have to write this message but unfortunately I won't be able to compete at this year's Australian Open," Tomljanovic posted on social media. "I've done absolutely everything in my power to get healthy but just ran out of time to heal and be 100% ready to compete at a high level.
World No.35 Tomljanovic has been on a roll at Grand Slams of late, reaching the quarterfinals at the last two majors, 2022 Wimbledon and the 2022 US Open.
2011 US Open champion Samantha Stosur announced she will retire after competing for the last time at the 2023 Australian Open. In the final event of her career, the Former World No.4 is set to play doubles with Alizé Cornet. 
"It was always going to be a hard decision whenever it did come to this point," Stosur told reporters at Melbourne Park on Sunday. "Like I said last year when I stopped playing singles, I always wanted to finish here in Australia. Last year I wasn't ready to finish everything.
Stosur's victory over Serena will go down as one of the most remarkable Aussie sporting achievements ever. Serena was in her pomp and playing in front of a ferocious home crowd at Flushing Meadows.
But Stosur shocked the tennis world when she dethroned the 23-time grand slam champion at the top of her game. She reached as high as World No.4 in singles and No.1 in doubles, winning seven grand slam doubles titles – four in women's and three in mixed.
Notable qualifying rounds: 
Heather watson was out in the first round
Euginie Bouchard lost to upcoming american 18 year old Ashlyn Kruger 
A series of top seeds have tumbled out, including Borna Coric (21) on the men's side and Marie Bouzkova (25) and Amanda Anisimova (28) Czech 25th seed Marie Bouzková called on the umpire to step in during her Round 1 clash with Bianca Andreescu.
Bouzková took exception to the level of noise the Canadian slam winner was making.
Former Australian Open champion Sofia Kenin also fell to another ex-champ in Victoria Azarenka, while reigning men's champion Rafael Nadal survived a four-setter against Jack Draper.
Alex Molcan won against Stan Wawrinka 6-7 (3), 6-3, 1-6, 7-6 (2), 6-4 on Monday night. He'll play the winner of the match between Vasek Pospisil and No 6 seed Felix Auger-Aliassime in the next round
Nadal and Draper match 
Ostepenko defeats Yastremska 
Anna Kalinskaya v Danielle Collins
---
DONATE:
LoveSetMatch is a 501 (c) (3) Charitable Organization.  We started in 2010 as a successful private tennis academy and in 2022 transformed to a Not for Profit community based organization thanks to funding and support from the US Tennis Association (USTA) and the Southern California Tennis Association (SCTA). 
We offer year round tennis classes and a summer camp.  LoveSetMatch is a program partner with the County of Los Angles for Tennis & Yoga and the USTA to provide tennis programming at various sites around So Cal.  
Tennis PAL Chronicles is a tennis podcast to feed your passion for the game! Produced by non profit LoveSetMatch, we are tennis fans that interview tennis professionals and discuss tips, news, and reviews for your tennis obsession. Our global Fan Favorite reports are created by passionate fans who share news about their favorite players. Host Phillip Kim is the Tennis Pro at the historic Langham Huntington in Pasadena as well as the Director of Tennis for the City of Monterey Park and an avid player and coach.  Visit Tennispal.com to download the tennis app everyone is talking about and access the show notes!  Send an email to coachpk@lovesetmatch.org for more information. Download from iTunes here Thanks for recommending and listening!