Australian Open 2021 Week 1 Questions Serena 24? Rafael Nadal Back? Djokovic Abs? Covid Quarantine? Zverev Allegations? Medvedev trolling?
TennisPAL Chronicles presents week one of the Australian Open and all the questions surrounding the event.  With so many players struggling with injury on both the men and women's side who will lift the first Grand Slam Trophy of 2021?  Rafael Nadal comes into the tournament with a back injury having withdrawn from the ATP Cup.  Serena Williams carries a shoulder injury and withdrew from the warm up tournament.  Djokovic struggled mightily against Fritz with abdominal pains?  The Tournament has just accepted national quarantine rules from the state and is no longer allowing fans to attend matches.  Is this the future of tennis?  
DJOKOVIC SURVIVES!

World No. 1 @DjokerNole battles through an abdominal injury to defeat Fritz 7-6 6-4 3-6 4-6 6-2 💪#AusOpen @AustralianOpen pic.twitter.com/uKjlsMPYaT

— Tennis TV (@TennisTV) February 12, 2021
Novak Djokovic was hampered in his play today against Taylor Fritz but was still able to gut out the win.  He says it's a torn muscle. People are saying if it really is, 99% chance he's done in the tournament.
Slated to face @ashbarty
in the semifinals of the Yarra Valley Classic after defeating Danielle Collins, @serenawilliams.  
withdrew with a right shoulder injury.  She has looked in good form so far at the Australian Open and if she is injury she is doing a great job of hiding it.  
"The first time I've seen that… that is incredible!"

Mats Wilander dives into Rafa Nadal's first-round win at the #AusOpen

— Eurosport UK (@Eurosport_UK) February 9, 2021
Rafael Nadal says his back injury is 'not under control' despite pushing his way into the 3rd round of the Australian Open.  He has described his pain at every one of his press conferences.  Rafael Nadal cruises past Laslo Djere despite back injury with a very fan in the crowd giving him the middle finger and yelling at him to go faster on his serve.  Got to love the look of the lady holding the Spanish flag behind her.   Is that Jard Leto in disguise?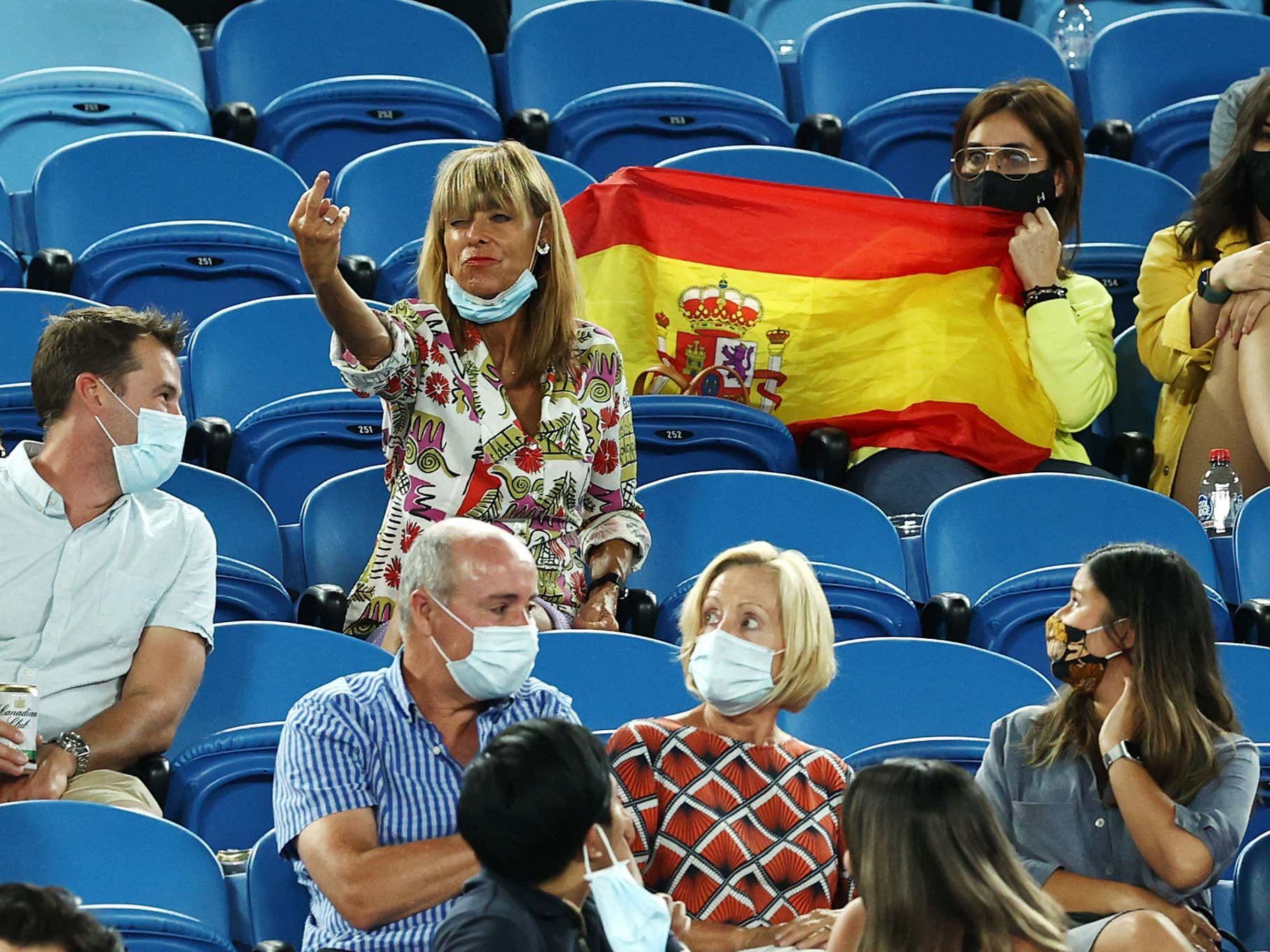 Tennis PAL Chronicles is a tennis podcast to feed your passion for the game! We are tennis fans that interview tennis professionals and discuss tips, news, and reviews for your tennis obsession. Our global Fan Favorite reports are created by passionate fans who share news about their favorite players. Host Phillip Kim is the Tennis Pro at the historic Langham Huntington in Pasadena as well as the Director of Tennis for the City of Azusa and an avid player and coach.  Visit t
ennispal.com
to download the tennis app everyone is talking about and access the show notes!  Send an email to
pk@tennispal.com
for more information. Download from
iTunes
here Thanks for recommending and listening!