Andy Roddick & Venus Williams acquire minority stakes in World Team #Tennis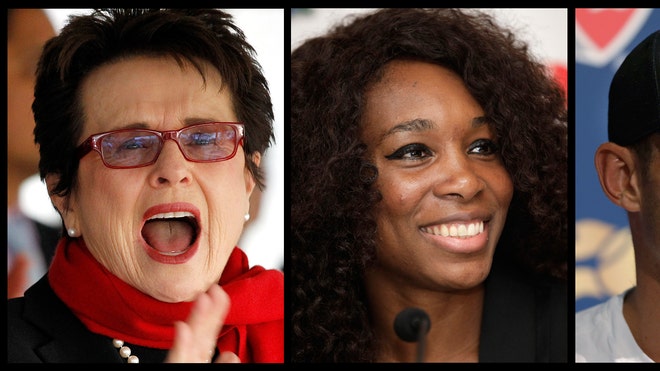 As the next milestone in its ongoing resurgence, World TeamTennis announced today that tennis champions and global sports icons Venus Williams and Andy Roddick have become part owners of the business and of the professional team tennis league co-founded by Billie Jean King.  Both Williams and Roddick have played in the league for years. Their role as co-owners (each has a 5 percent share) won't affect their playing status.
"I believe in Billie and Ilana's vision for tennis," Venus Williams said by phone from the Madrid Open. "For us to continue to grow the sport, we have to be more inventive. We have to capture the attention of fans and capture the attention of young people." Williams said her entire family went to the clinic hosted by the tennis great at Billie Jean Moffitt King Park.
"I remember wanting to impress her," Williams said. "I was going to show her I was the best kid there. I remember she was pitching balls to us. I guess I thought I was pretty good.""My parents started me off early, but there were a lot of kids. It was their first time," she said. "That's the way we have to grow the sport and give opportunities to young people who normally wouldn't be able to play the game."
"Davis Cup did very well there," Roddick said. "Tennis has always done pretty well in Texas. Whether that's in Austin, San Antonio, Dallas, there's plenty of opportunity in Texas right now."
Roddick said playing for the Sneakers helped him transition from No. 1 in the juniors to the professional ranks.
"You always hear about this massive divide between junior tennis and pro tennis," said Roddick, who recalled playing James Blake and breaking a racket. "WTT provided me with 13-to-14 matches in a 20-day schedule.
"So by the time I got to (ATP) tour events that summer, I'd already been playing against guys ranked 200 in the world consistently. It was unbelievable exposure for me."