We are honored to offer parents and students the option to fulfill their physical education through our tennis program.  Coach PK and his team at LoveSetMatch Tennis have had a relationship with Sage Oak Charter Schools since 2016.
All our instructors are certified through the United States Tennis Association (USTA) Safe Zone program with a federal background check.  We also participate in the USTA Net Generation initiative of coaching and training standardization for tennis programs.
PROGRAM
Our program teaches children the basics of tennis with an emphasis on learning discipline and focus.  Tennis isn't just about winning a game – it's about winning at life.  We are proud to offer programs that allow children to learn tennis and to develop both as players and as people.  At the same time, we provide families the chance to have fun and strengthen their bonds through the game of tennis.  Additionally our program follows STEM alignment training tips and offers opportunities to explore Science Inquiry during active play.
Our program supports an independent study model and is of value specifically to students homeschooling through a charter school or through indepdent home school education.   Charter school funds may be used for this physical education training or private funds are also accepted.

PRICING:
The cost for lessons using the Sage Oak Charter School invoice system is $120 per hour.
TWO LOCATIONS
Azusa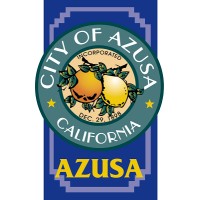 We are proud partners with the city of Azusa Recreation and Family Services and offer classes through the city recreation program.  Typically classes are 8 weeks long one day a week and available weekdays and weekends.  Classes are open to the public and determined by a partnership with the City.  Costs are approximately $96 per session for Azusa Residents and $116 for non residents.  Please contact us for the specific dates and times as they are updated each 8 weeks.
CURRENTLY AZUSA RECREATION PROGRAMS REMAINS CLOSED DUE TO COVID REGULATIONS.
Please send us an email to find out when the city will restart community programs and these classes will begin
Monterey Park
We offer limited private and semi private lessons to fulfill the physical education requirements for students in the immediate area of Monterey Park, Pasadena and the San Gabriel Valley.  Private lessons are offered to students individually at $80/hr or semi privately at $50/hour depending on instructor per student with a maximum of 4 students.
REGISTRATION
REGISTRATION and class reservation is made via phone or in person.  Please give us a call to discuss your Physical Education needs.
If you have any questions, please send an email to love (at) lovesetmatch.net.  We would love to chat with you about our tennis program and how we can provide an excellent physical education class for your children.
Materials
Students are required to bring their own tennis racquet to class.  Students must wear tennis specific shoes for tennis (not just athletic shoes) and the proper athletic apparel.  Additional materials required include tennis balls or other balls specific for training, tennis racquet grip, tennis stringing changes, tennis strings and tennis dampeners.  We may be able to provide help purchasing materials if needed.  We can also recommend the proper athletic apparel.
Who We are
Read our Tennis Lesson Reviews