June 5, 2014
Sharapova is #comebackpova at #RG14
Things look great for Maria's chances in the french open this year!  With the untimely dismissal of Serena Williams, Sugarpova has a great chance for the sweetness of victory!
Next up Eugenie Bouchard who is a fan of Shreikpova and playing some of the best tennis of her young all too celebrated career.  Here's an awesome pic of when they were young and more recently.  My how the ducklings have blossomed!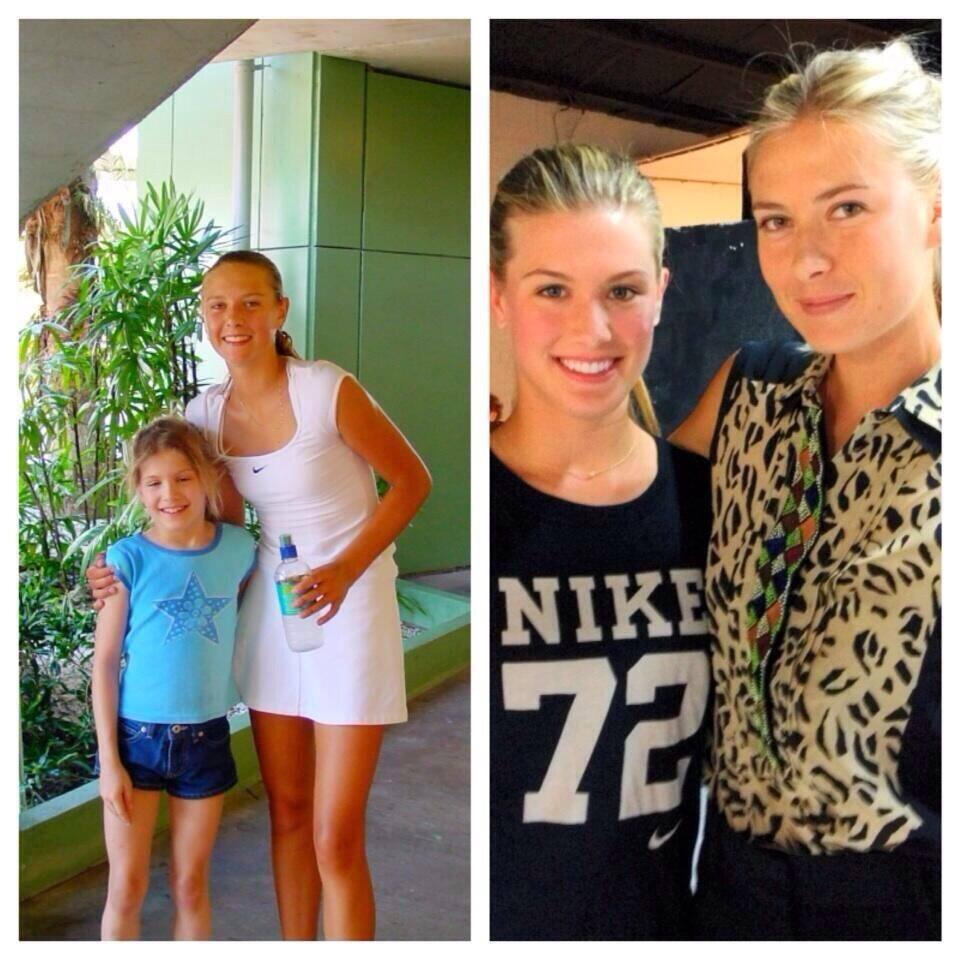 Related
About LoveSetMatch
Passionate Tennis player and team leader of the LoveSetMatch rat pack living in the city of Angeles. say hi @sourcesyndicate
New Tennis Contests
We have just created a new emailing list which will give you access to FREE giveaways, monthly contests, tournament information, charity tennis events, tennis reviews and much more. Subscribe today for your chance to win a set of Babolat RPM tennis strings.
http://lovesetmatch.net/free-tennis-news-prizes/
Categories
Archives
Please Subscribe :)
Use the *Follow button bottom right of screen to subscribe to LoveSetMatch and get the latest news emailed to you!